Congratulations folk, I hope you'll enjoy this fine Towel Day! I'm currently wearing a bathrobe with bits of egg breakfast still on it for nourishment suckage, the sun is shining, birds are chirping and it's exactly what a lazy Sunday afternoon is supposed to be. I'm gonna have to do some washing unfortunately, and I should really be sitting with my nose in a book right now. Not because my nose itches, it just enjoys reading.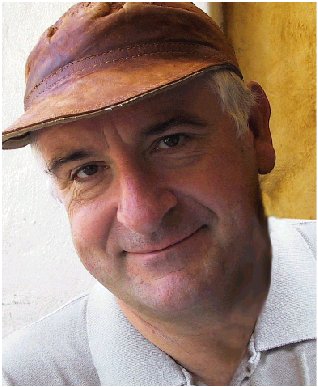 What is Towel Day?
Commemoration day for Douglas Adams (1952-2001) creator of the Hitchhiker's Guide to the Galaxy.
What do I do?
Carry your towel with you throughout the day to show your participation and mourning.
When do I do it?
May 25th.
Why May 25th?
Here's what I want you to do. Start, Run, calc.exe. View, Advanced, then change the calculator to work with Hexadecimal (Hex) numbers. Add 25 + 5 and equalize that (Enter) – you'll get 2A, right? Now, switch back to Decimal (Dec). Happy?
Where do I do it?
Everywhere.
So.. how's the reading for the exam going?
Reading?? EXAM!!??
Don't Panic.
Phew, thanks.
What will you do then?
Exactly that. Carry my towel with me all day (unfortunately I must leave this bathrobe behind unless I want to make myself a criminal) and The Good Book (above) as well. Maybe I'll re-run the H2G2 DVD at my mother's place, doors and windows open and volume on full. If you don't believe me there are pictures: 1 and 2.
There's a lot of h2g2 fan-fiction. Do you have any?
Sure enuff and yes I do: H2G2 – in memory of Douglas Adams (Truckin' May 2005)